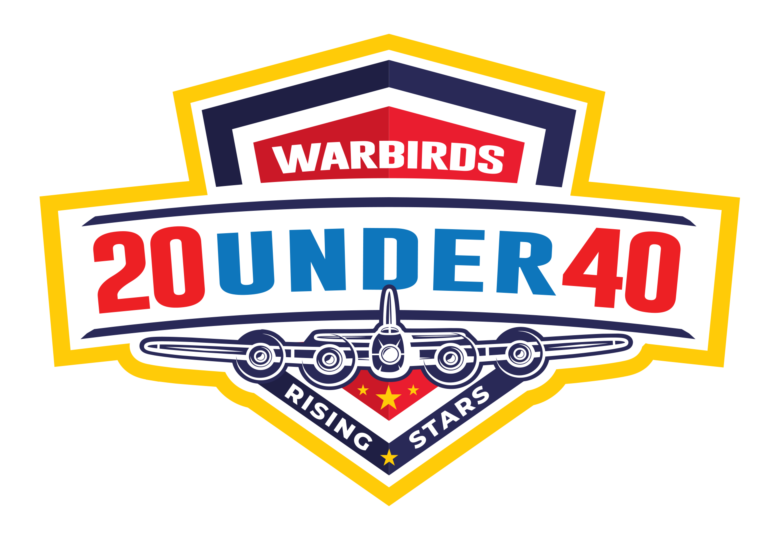 Announcing the 2019 "20 Under 40" Class! 
A special thank you to all who took the time to nominate the young "Rising Stars" in Warbirds. The judging panel had to make some tough decisions based on the excellent quality of nominations received. It is wonderful to hear the passion and dedication of a number of young individuals in the Warbird Industry today. We are proud to announce the first class for the Warbids "20 under 40" Program (in no particular order):
1) Amelia Hilsen 2) Ben Wilson 3) David Oliver 4) Jason Capra
5) Joel Swager 6) Matt Bongers 7) Michael Porter 8) Nick Crofoot
9) Samuel Walsh 10) Marco Rusconi 11) David Reed 12) Taylor Stevenson
13) Matt Younkin 14) Justin Spence 15) Scott Yoak 16) Tim Wiebe
17) Eric Nielsen 18) Shawn Patrick 19) Shane Clayton 20) Ryan Parente
For those who may have not been chosen this year, we hope you will continue to nominate these individuals in the future. Stay tuned for additional information on the winners chosen, including bios and photos!
NWOC and 20 Under 40 would like to extend a special thank you to the sponsors who helped make this possible!