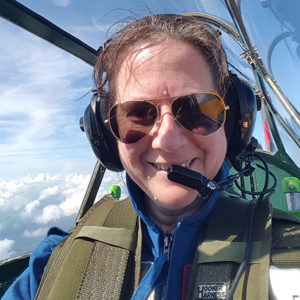 Susan Northrup, MD, MPH
Aeromedical
Dr Northrup is the Senior Regional Flight Surgeon for the Federal Aviation Administration in addition to being the Southern Regional Flight Surgeon responsible for the medical programs in the FAA's largest region.
She holds Bachelor and Medical Degrees from The Ohio State University, and a Master of Public Health from the University of Texas. She is double board certified in Aerospace Medicine and Occupational Medicine. Active in the Boy Scouts of America, she recently completed her fourth trek at Philmont and served as the Public Health Officer for the 2019 World Jamboree.
Dr. Northrup and her husband John "Skipper" Hyle, are proud of their two sons, Matthew and John Hyle, who are both working on their A&P mechanics certificates and private pilot's licenses when not studying for school. The family owns one flyable aircraft, N565JH a Harvard Mk4, and one project, a Stearman.