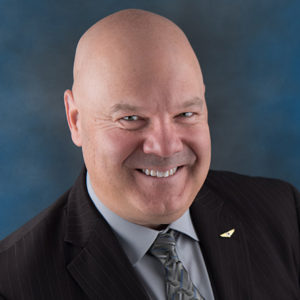 Doug Macnair
Vice President Government Relations, EAA
Doug Macnair serves as VP of Government Relations for the EAA in Washington, DC. He is primarily involved in the oversight and conduct of government relations, legislative affairs, aviation policy, and advocacy on behalf of more than 200,000 EAA members and the personal and recreational aviation community.
Before joining EAA, he held the position of VP of Government and Technical Affairs with the Professional Aviation Maintenance Association, and previously served for more than a decade as Director of Regulatory and Certification Policy for the AOPA. Doug has worked as an aircraft mechanic in general and corporate aviation, holds both FAA mechanic and commercial pilot certificates, and has served as an on-air traffic reporter and flight instructor.
A graduate of Embry-Riddle with a Bachelor's degree in Professional Aeronautics, his background includes professional education and experience in aviation safety program management, aircraft accident investigation, administrative law, federal rulemaking, and FAA enforcement policies and procedures.
Doug is also a life-long musician and avid sailor. As holder of a 100-ton U.S. Coast Guard Master's license, he serves as a part-time commercial captain on the Oxford-Bellevue Ferry and the 65-foot classic wooden sailing vessel Nathan of Dorchester, both operating on the Chesapeake Bay. Macnair is active in his local fire department as assistant chief engineer and holds firefighter II, hazardous materials operations, and medical first responder national certifications.