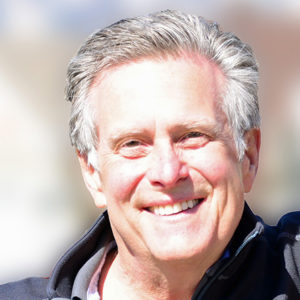 Engine Panel - Bud Wheeler
President, Allison Competition Engines (ACE Allisons)
Bud Wheeler is a master engine builder, FAA Licensed Powerplant Mechanic, and the President of Allison Competition Engines (ACE Allisons) in Latrobe, Pennsylvania where he has been rebuilding Allison V-1710 engines for some 40-years.
Bud got into the Warbird industry when contracted to provide the Allison's for the Santa Monica Museum of Flying new-manufacture YAK-3 program and since has devoted his full-time to supporting aviation Allison V-1710s. His many satisfied customers from around the world know his passion and expertise with the Allison engine. His shop provides complete cylinder-bank restoration for V-1710, including installation of new manufacture cylinder liners, pistons, piston rings, valve springs and connecting rod bolts. All of this he pioneered and developed, which has led to more than 19 FAA approved parts and enhancements to the engine; all focused on improving engine service and reliability. ACE's extensive inventory of engine parts is used to overhaul the complete range of Allison V-1710 models, both single and two-stage, and includes the V-3420 and unique long-nose V-1710-C15. Overhauled V-1710 engines are run on the only completely instrumented test-cell, providing comprehensive engineering data on fuel/air ratio, exhaust gas temperature, and horsepower.
Mr. Wheeler will be addressing the conference on his experience in providing customers with period correct engine models that feature his FAA approved upgrades, as well as describe some of the new components and parts, their development and operation in the field.